HechtSolberg's David Vogel Named President of BIA Cares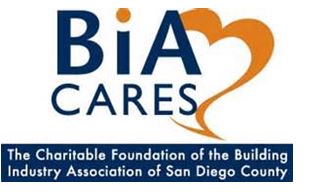 David J. Vogel, a partner at HechtSolberg, has been appointed president of the board of directors of BIA Cares, the charitable arm of the Building Industry Association of San Diego County.
Vogel, who has been on the board for nearly five years, is joined by officers Jasen Torbett of Shea Homes as vice president, Boyd Masing of Masing Construction as secretary/treasurer, Kellie Coon of BIA as assistant treasurer and Sam Cadwallader, New Way Landscape & Tree Service, immediate past president.
Other board members include: Sue Dowd, Blackbird Interiors; Trish Edmondson, Cornerstone Communities; John Howard, Howard Associates; Ryan Martin, Hunsaker & Associates; Jessica Nishiura, Hunsaker & Associates; Tom Perez, Engineering Partners Inc.; Tom Schwiebert, Chicago Title; Tina Villa, Picketfence Design; Ron Blackburn, OurDesign; Kim Holmes, Associa N.N. Jaeschke; David Norvell, Pardee Homes; and Melissa Stayner, LGC Valley Geotechnical Consulting.
Life directors include: Karen Amelio, Whirlpool Corp; Lora Heramb; Eric Jones, Urban Real Estate Services; Peter Reeb, John Burns Real Estate Consulting; and Laura Wilson, Wilson Consulting.
"It is an honor to serve this amazing group of volunteers," said Vogel. "I've been particularly involved in our scholarship programs and am excited to expand my involvement in everything this group does."
BIA Cares has several ongoing ventures, such as scholarships, holiday bike drives, backpack donations, and construction-related projects. It also responds to the needs of the community each year with a variety of special programs and events. Last year BIA Cares provided 300 bicycles to needy children, donated 300+ backpacks filled with school supplies to children in the San Ysidro and National City school districts, awarded $15,000 in scholarships, donated $5,600 to the Home of Guiding Hands and $22,500 to Alpha Project and gave $1,200 to student competitors at the Greater San Diego Science and Engineering Fair.
Since 1995, BIA Cares has donated more than 9,300 bikes to children in need through 200 charitable organizations. In total, BIA Cares has contributed more than $2.3 million to charitable projects and programs in San Diego County.