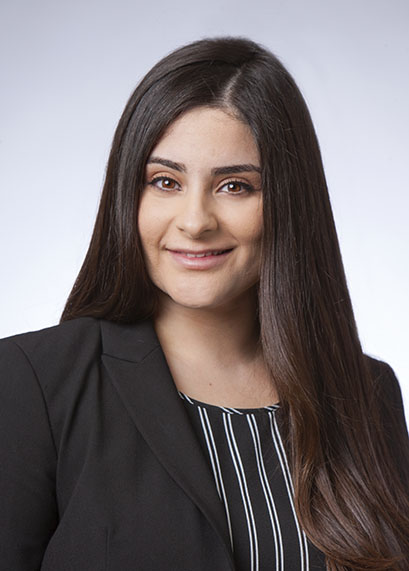 Sadaf Behdin plays an active role in all of HechtSolberg's practice areas, including real estate and business transactions, land use, risk management and litigation.
Ms. Behdin's accomplishments include:
Extern – Internal Revenue Service – Office of Chief Counsel, Laguna Niguel
Volunteer at the Legal Aid Society of San Diego
Student Leader at the Saturday Academy of Law (SAL) at UC Irvine, a program that introduces ninth grade students – many from underserved populations – to the law profession and higher education opportunities
Provost Honors throughout her undergraduate career (2011-2015)
Tutor/Mentor for Reality Changers, a San Diego nonprofit that transforms lives by providing youth from disadvantaged backgrounds with academic support, financial assistance and leadership training to become college students
Second degree black belt and instructor of Tang Soo Do
She is associated with the following professional organizations:
Lawyers Club of San Diego
Ms. Behdin is fluent in Farsi. She is a history buff with a love of traveling and teaching.