Márcia H. Yafuso Loeffelholz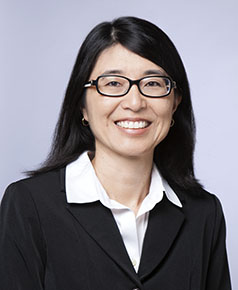 Márcia Yafuso Loeffelholz specializes in real estate and business transaction matters, with a focus on acquisitions, dispositions, financing transactions, commercial leasing, entity formation and general business matters.
Ms. Yafuso Loeffelholz's previous professional involvements include:
Advising large and medium-sized developers of multi-family residential, mixed-use and commercial projects, hotels and self-storage clients to prepare and negotiate purchase and sale agreements through successful deal closing, including due diligence, complex title review, financing transactions, development and commercial leasing.
Representing clients in the formation of entities tаіlоrеd to сlіеntѕ' specific needs, business planning, operation and corporate governance and general business matters.
Advising clients in complex purchase and sale of business entities and assets.
Advising borrowers in secured finance transactions.
Advising non-profit organizations in tax-exempt financing.
Representing non-profit organizations, including incorporating and obtaining tax-exempt qualifications.
While practicing in Brazil, counseling domestic and foreign clients on corporate and tax-related issues and due diligence, and advising investment banks in mergers and acquisitions of major financial institutions, as well as in the privatization of state-owned electric and telecommunications entities.
She is active in the following associations:
Real Property and Business/Corporate Law Sections of the San Diego County Bar Association
Real Property and Business Law Sections of the State Bar of California
Lawyers Club of San Diego
Reality Changers, San Diego, Mentoring first generation college bound students
Survivors of Torture, International, Member of the Board of Directors
A native Brazilian, Ms. Yafuso Loeffelholz practiced law in Sao Paulo before moving to the United States. In her spare time, she enjoys traveling, reading, going on hikes with her husband and daughter, and volunteering with non-profits and her daughter's girl scouts troop.