Jonathon Giebeler Named Top 40 Under 40 by The Daily Transcript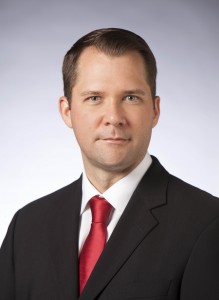 HechtSolberg is pleased to announce that partner Jonathon Giebeler, CCIM, has been named one of San Diego's 2017 Top 40 Under 40 business professionals by The Daily Transcript. The publication selected 40 talented rising stars under 40 years of age whose work has influenced their respective industries and left a positive impression on the San Diego community.
Since joining the firm in 2010, Giebeler has been a key member of the Real Estate, Business and Finance Transactions practice group. He represents clients in all aspects of commercial real estate transactions, with particular emphasis on the leasing, financing and purchasing and selling of office, retail and industrial properties.
Click here to view the online version of the supplement published on April 19, 2017 by The Daily Transcript.