Paul Robinson Reappointed to the San Diego County Regional Airport Authority Board and Elected Chair of The Lincoln Club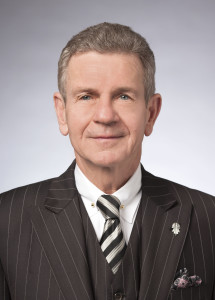 Paul Robinson, a senior partner at HechtSolberg, has been unanimously reappointed to the board of the San Diego County Regional Airport Authority by the county Board of Supervisors. A member of the airport board since 2010, he serves as vice chair and Executive Committee member. Robinson is also chair of the Audit Committee and one of four board members appointed to the ad hoc search committee, charged with finding a replacement for the Airport Authority President/CEO Thelia F. Bowens.
Last month Robinson was installed as chair of the Lincoln Club of San Diego County, a non-partisan pro-business political action group, following his unanimous election by the membership.
Robinson, a lifelong civic leader and authority on land use and real estate law, currently serves as chair of the Mission Bay Park Committee, the Mission Bay Park Improvement Fund Oversight Committee, the De Anza Revitalization Plan ad hoc committee and the Downtown Parking Management Group.
Last year Robinson was named the 2016 San Diego Land Use and Zoning Law "Lawyer of the Year" by Best Lawyers in America©. The selection was made based on an exhaustive peer-review evaluation involving thousands of leading lawyers throughout the United States.