Three HechtSolberg Attorneys Honored in Best Lawyers in America© 2019
Three lawyers with HechtSolberg have been designated among the Best Lawyers in America© for 2019 in a total of four practice areas. Paul E. Robinson was also named the 2019 San Diego Land Use and Zoning Law "Lawyer of the Year." The selections were made based on an exhaustive peer-review evaluation involving thousands of leading lawyers throughout the United States.
In addition to Robinson, who was honored in Land Use and Zoning Law and Real Estate Law; the Best Lawyers© designees are David W. Bagley II, honored for Real Estate Law, and Darryl O. Solberg, honored for Business Organizations (including LLCs and Partnerships), Corporate Law and Real Estate Law.
"This exemplary showing in Real Estate Law, which has continued for more than a decade, is a testament to our dedication and longevity in serving the real estate investment and development industry," said Mickey Maher, managing partner at HechtSolberg.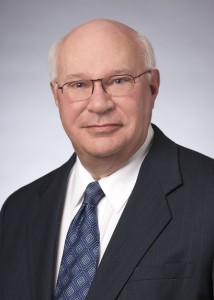 Solberg joined HechtSolberg in 1973, concentrating on both general business and real estate transactions, including business planning and entity structuring and formation, operation and termination of corporations, partnerships and limited liability companies. His practice also includes real property purchases and sales contracts, representation of closely held businesses and publicly traded companies involved in all aspects of real estate and numerous non-profit organizations.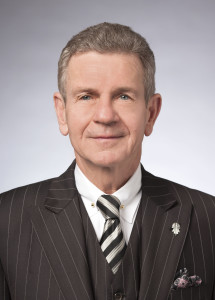 Robinson joined HechtSolberg in 1980. His practice focuses on land use, environmental and governmental law. He has extensive experience in negotiating with and appearing before all public agencies with land use jurisdiction in the San Diego County region. Robinson was also recognized as "Lawyer of the Year" in San Diego for Land Use and Zoning Law in 2014 and 2016.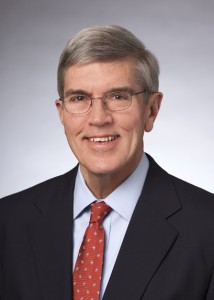 Bagley, who joined HechtSolberg in 1985, has been recognized in the prestigious Best Lawyers in America© every year since 2006. In 2015, he was honored as the San Diego "Lawyer of the Year" in Real Estate Law. He represents both borrowers and secured lenders in the area of real estate finance and advises clients in the areas of commercial leasing, real property acquisition and development, joint ventures, residential development and sales.
Since it was first published in 1983, Best Lawyers© has become universally regarded as the definitive guide to legal excellence. 83,000 industry-leading lawyers are eligible to vote (from around the world), and the organization has received almost 10 million evaluations on the legal abilities of other lawyers based on their specific practice areas around the world.