David J. Vogel Admitted to the American College of Mortgage Attorneys as a Fellow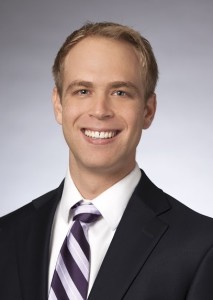 HechtSolberg is pleased to announce that partner David J. Vogel has been admitted to the American College of Mortgage Attorneys (ACMA) as a fellow.
He is one of only three ACMA Fellows in San Diego County and 38 in the state of California. The criteria for selection includes distinguished practice in the law regarding real estate mortgage transactions, bar association involvement, publications, speaking engagements and community service.
"David's fellowship with ACMA will enable him to tap into a vast repository of information on mortgage laws and to access the knowledge of other top mortgage lawyers throughout the country," said David W. Bagley II, who has been an ACMA Fellow since 2005. "This credential adds a level of expertise that will be very beneficial to David's clients, especially clients doing business out of state."
Vogel practices in a wide variety of real estate matters, including finance transactions, acquisitions and dispositions, development matters, common interest developments and general business transactions. In addition, Vogel leads the day-to-day operation of HechtSolberg's Finance Transactions and Common Interest Developments practices.
Vogel has received a number of accolades since joining HechtSolberg in 2010, including "Best of the Bar" by the San Diego Business Journal in 2016, "Best Attorneys in San Diego, 2016" by San Diego Metro Magazine and "San Diego Rising Stars" 2015-2017 by Super Lawyers.
Vogel complements his practice with active involvement in the Building Industry Association (BIA) of San Diego's Y-Gen Council and is the past president of the BIA Cares board of directors. Vogel earned his Juris Doctor from King Hall School of Law at the University of California, Davis, and his bachelor's degree from Stanford University.