HechtSolberg Names Two Senior Partners and a Partner And Adds Three New Associates
SAN DIEGO – February 13, 2020 – Hecht Solberg Robinson Goldberg & Bagley LLP (HechtSolberg) has named Jennifer Chang and Márcia Loeffelholz senior partners at the real estate and business law firm and named Talon Powers a partner. The firm also announced the addition of three new associates: Beth Abramson, Sadaf Behdin and Pooja Pujara.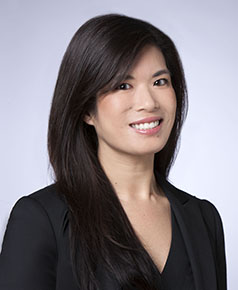 Chang's practice focuses on real estate transactions, acquisitions, dispositions, entity formation and financing; title-related issues; and business entity structuring. Before joining Hecht Solberg in 2017, she practiced law at two distinguished San Diego law firms. Earlier, she worked as in-house counsel for Sempra Energy and DaimlerChrysler Corporation.
Chang has held a variety of leadership roles in the Lawyers Club of San Diego since 2012. She is also a member of Pan Asian Lawyers of San Diego and the San Diego County Bar Association. She is fluent in Mandarin Chinese.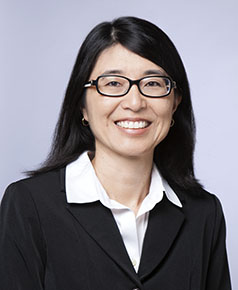 Loeffelholz concentrates in real estate and business transaction matters, with a focus on acquisitions and dispositions, financing transactions, commercial leasing, entity formation and corporate governance, as well as purchases and sales of business entities and assets. Loeffelholz, who rejoined the firm in 2018, has focused on real estate law since 2005, including two years at H.G. Fenton Company.
She is active in the Real Property and Business/Corporate Law sections of the San Diego Bar Association and the State Bar of California. A native of Brazil, Loeffelholz is fluent in Portuguese.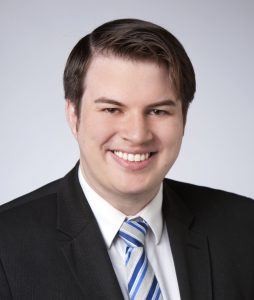 Powers joined HechtSolberg in 2014. His practice focuses on business litigation and risk management, with emphasis on construction, land use and environmental appeals, purchases and sales, commercial leases, real estate brokerage, and insurance issues. He is a director on the board of Rebuilding Together San Diego, a local nonprofit focused on rehabilitating homes and facilities for San Diego residents in need, and was honored as one of the 2019 "San Diego Rising Stars" by Super Lawyers.
"For nearly 50 years, HechtSolberg has left a bold footprint on the San Diego real estate landscape," said Mickey Maher, managing partner of HechtSolberg. "We're delighted to acknowledge Jennifer's, Márcia's and Talon's contributions, as the next generation of lawyers taking on leadership roles in the firm and in the San Diego community," he said.
The new associates , Abramson, Behdin and Pujara, will play an active role in all firm practice areas, with particular emphasis on litigation, risk management and transactional matters in real estate, business and finance. All three were admitted to the California Bar in November 2019.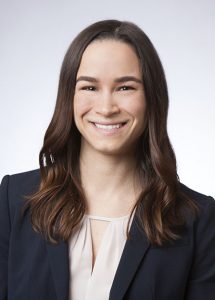 Abramson, a native of South Africa, earned her Juris Doctor from University of California, Los Angeles, School of Law in 2019 and a bachelor's degree, summa cum laude, in global studies from UC Santa Barbara in 2015. She was the managing editor of the UCLA Women's Law Journal, which is a student-run journal that focuses on making women's voices heard in legal scholarship.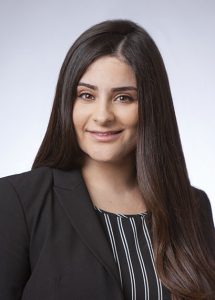 Behdin earned a Juris Doctor degree in 2019 from the UC Irvine School of Law and a BA degree, cum laude, in 2015 from UC San Diego in history and political science/public law. She was an extern for the Office of Chief Counsel, Internal Revenue Service in Laguna Niguel. Behdin speaks fluent Farsi.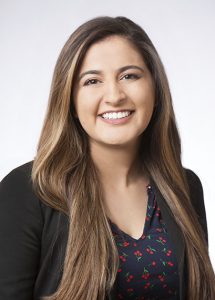 Pujara earned a Juris Doctor degree from the UC Irvine School of Law in 2019 and BA degrees in both psychology and global studies from UC Santa Barbara in 2015. During her college career she was a member of the Community and Economic Development Clinic at UC Irvine School of Law and a law clerk volunteer at Family Legal Assistance at Children's Hospital of Orange County. Pujara is fluent in Hindi and Gujarati and proficient in Spanish.
"We are excited to welcome these three promising young lawyers to the firm," said Mickey Maher, managing partner of HechtSolberg. "It is unusual for a boutique firm of our size to recruit at major law schools, but we have made a serious commitment to mentoring the next generation of lawyers to ensure their career advancement and satisfaction, as well as the continuity of the firm and our clients' continued success," he said.